An enormous loss for our community, we mourn the loss of Pat Capponi
PATRICIA CAPPONI (Pat) Order of Canada 1947 - 2020 "The most effective advocate the poor and mentally ill have had anywhere, one of the most devastating authors Canada has known, and easily the classiest argument ever made for wearing cowboy hats in all weather, all day, indoors and out." Pat would appreciate your watching the video she produced just before her death:
"What Reva Taught Me"
.
"We, those with lived experience, must challenge the status quo; we must be the change agents, we must dare to speak our truths even when gate-keepers and those who derive their status and employment from our communities deny us our right to speak, to engage, to point out the systemic failures that guarantee their jobs and our continued poverty." Pat Capponi
Read Pat's obituary
here
.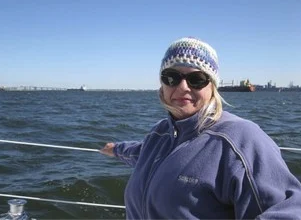 We will miss another extraordinary advocate for mental health and additions issues, Frances Jewell. Frances passed away peacefully at the age of 60. She will be missed by many, including her friends at the
Consumer Survivor Initiative of Niagara.
Read Frances' obituary
here
.